Solterra Landscape Ltd. is a fully insured and full service commercial and residential landscaping company that is owned and operated by Gerrit Van Giessen, a professional landscaper, and certified journeyman installer….
In addition to offering traditional commercial and residential landscaping services such as lawn care and maintenance, and snow removal, we also offer a wide range of detailed, unique, and high quality landscaping options.
Need to get ahold of us or simply can't find what you're looking for? We're available to assist you! Click the link below to find out how you can get in touch with us!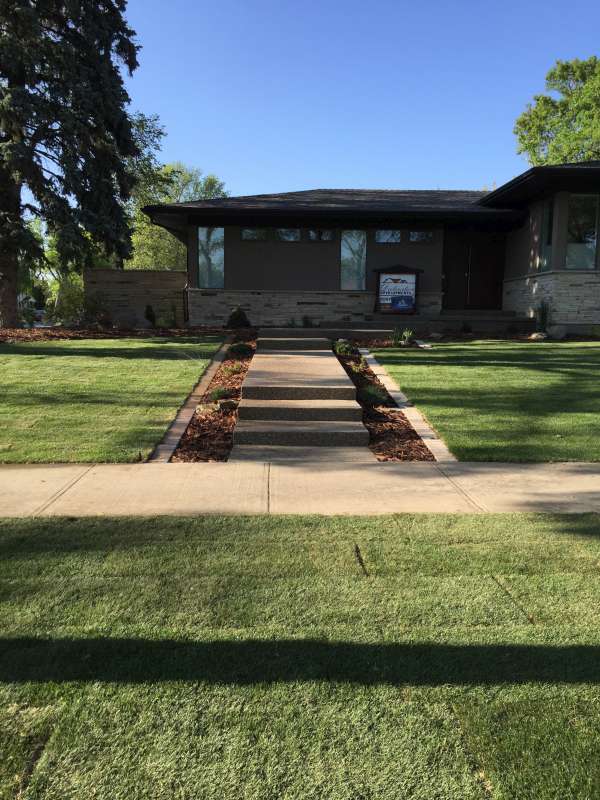 Residential & Commercial Landscaping in Lethbridge
Customize your Outdoor Space
Solterra Landscape custom designs your outdoor living spaces. We take your ideas and insights and make them come to life to create beautiful outdoor spaces. From simple landscaping and maintenance to more complex and unique landscaping projects such as Retaining Walls, Natural Water Features, and Paving Stone & Cedar Creations, we can create a truly unique look for your home or business. We provide you with the comfort you deserve!
Landscaping Specialities
Even though we do it all when it comes to residential and commercial landscaping in the Lethbridge area, we also specialize in a number of areas:
Interlocking Pavingstone Driveways and Patios
Precast and Natural Stone Retaining Walls
Water Features
Computer generated landscape designs
Residential & Commercial Landscaping
Why Choose Solterra Landscape Ltd.?
We are unique and stand out from other landscapers because of our exceptional attention to detail.
Our experienced and hardworking crew with certified journeyman installers have competed in and won both the provincial and national competitions and have represented Canada on the international stage. It's this skill and experience that enables us to create what you have in mind.
Our customers choose us because we offer:
Complete landscape design and construction
Commercial and residential landscaping
Computer generated landscape designs
Guaranteed professional service
Fully insured and certified professional landscapers
Free estimates on all Landscaping Services