Trust Solterra Landscape to Design and Build Your Patios in Lethbridge
We design your patio with your needs and wishes in mind, so that it becomes an outdoor living space that feels like a vacation.
Make the Most of Your Life at Home with a Quality Patio
We create patios so that you can enjoy outdoor living and make the most of your life at home with friends and family. When you trust us to design, construct, or maintain your patio, you can count on our vast experience to keep your patio virtually trouble-free. We want you to be able to weekends and warm nights in the great southern Alberta air with all the creature comforts you desire and without having to worry about your patio.
We've been building patios since 2007, are licensed and insured, answer all your questions, have a certified journeyman foreman, and maintain a safe and clean worksite. What all that means is that you can trust us to build a durable patio that adds to your quality of life and lasts for years.
We Build and Maintain Commercial Patios Too
While outdoor dining has always been popular at bars and restaurants, patios are now much more in vogue and popular. As a business owner, you are probably looking for any way possible to keep your customers safe while maximizing dining options.
At Solterra Landscape we can design and construct a patio that creates a safe environment for your customers while also maximizing the number of tables and seats you have. What's more, we can build a patio that is attractive and is sought out by customers. A commercial patio takes a lot of wear and tear, so if your patio needs repairs give us a call – we also offer patio maintenance services in Lethbridge.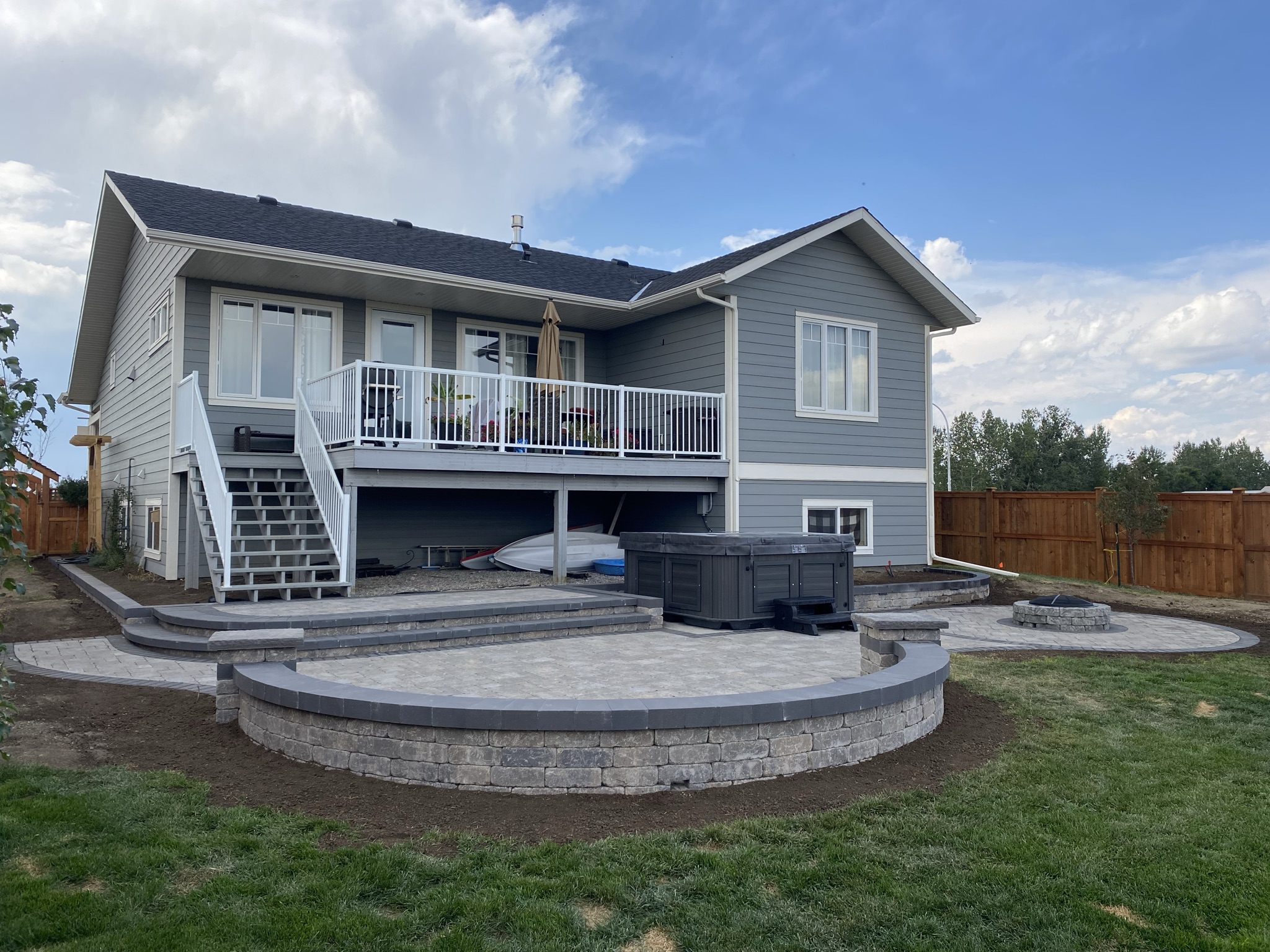 Get A Quote
We have over 15 years of experience building patios, so we can build just about anything you can dream of and offer ideas along the way. Contact us today to talk about your ideas for your patio and we can design a plan and estimate.